6 Reasons I'm down on Foursquare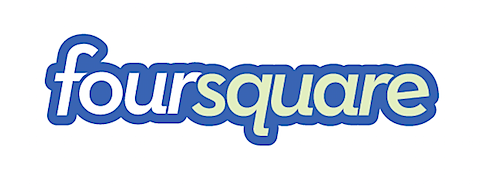 I've been using foursquare for around six months (I think) and honestly, I'm starting to get a little tired of it. Or rather, the shiny newness of "checking in" has started to wear off.
Why?
1. I just simply don't go out enough. I have 3 kids at home 5 and under. Which means on nights and weekends I'm not going to many places so I'm restricted to what I do during the work day, which isn't much. So it gets kind of boring checking in to the same places every day, for basically no reason.
2. I don't care about the points system. Mayorship is fun and badges are fun, but I don't care about the leaderboard for some reason. All that means to me is who goes out the most and guess what, I'm not going to suddenly start going out more than the people above me in the list. So there's really nothing I can do to improve my ranking there.
3. I've almost maxed out my badges because of #1. I recently got the "Bender Badge" only because I was at an airport at 5am and Foursquare thought I had been out past 3am :) Otherwise, I'm pretty much badged out.
4. I can't beat certain people out of mayorship. There are a few places I go enough to possibly be the mayor, but unfortunately those places have other folks that go more than me and there's pretty much no way I'll ever beat them. So I have to rely on going to places that no one else goes so I can become mayor, which is pretty lame. For instance, @jmart730 owns the local Chick-fil-A and @darren_kennedy owns the Seattle's Best. And personally they both run corrupt offices and rely on smear campaigns. Just sayin.
5. I'm starting to like MyTown a lot more because my success in that app isn't tied to my friends as much as its tied to my decisions. I'm excited to see how they role out the social aspects of it in the next few months, but as far as game play its more fun for me right now. And I don't think there's room in my life for more than one check in system, otherwise I look a lot like this.
6. I'm a little tired of all the people tying their Foursquare accounts directly to their Twitter accounts so I see everyplace they go. For a few folks I don't mind it but for most it clogs up my Twitter stream and that makes me resent Foursquare a little (not their fault obviously).
I'm still interested in check in applications and think there's a future there, but waiting to see what the end game is.
Oh and I have to plug the new comic by status:THIS on Facebook entering this arena…
If you're still digging Foursquare, love to know if I'm off the mark on any of the above points.