Thinking about getting an iPad? Read this first…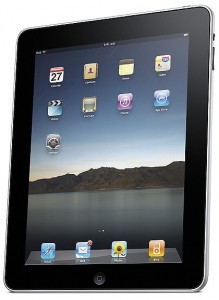 Having the iPad for a few weeks has been fun. I've used it to watch TV shows (thanks ABC), play Scrabble with a group of people who all used their iPhones to hold their letters (extremely cool, thanks EA and Hasbro), and I've been catching up on reading articles I've been storing (thanks Evernote).
But I needed to know if this was a device I could travel with and leave my laptop at home. So far I've used it in places where I've always been a few yards away from my laptop, so I always knew if I needed to do something an iPad couldn't (like view Flash), I could grab my laptop.
So on Tuesday morning I embarked on a 4 day trip that would take me from Atlanta to Chicago, Chicago to San Francisco, from San Francisco to Charlotte, and from Charlotte to Atlanta. And then directly to the doghouse at home I might add.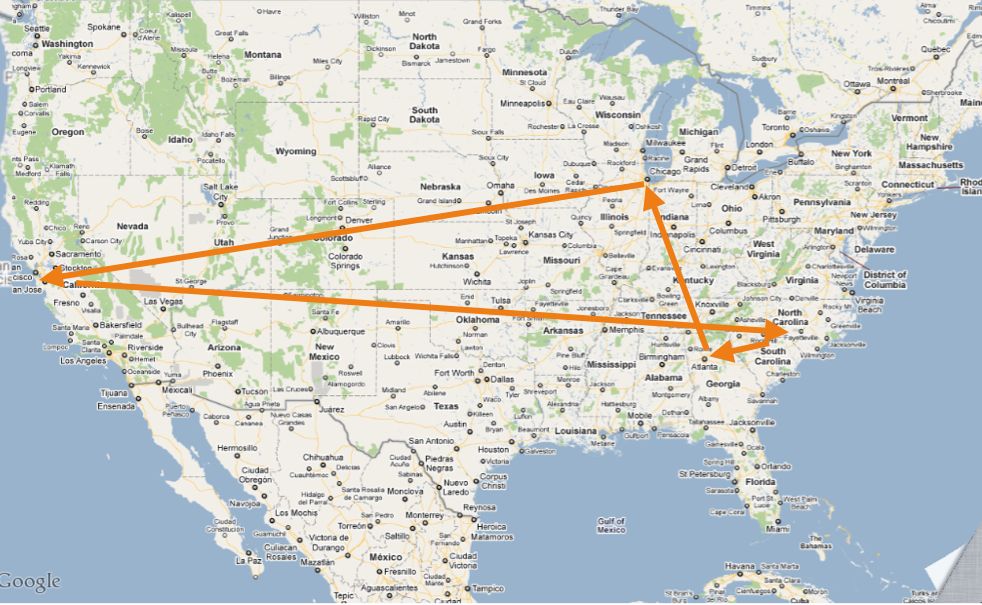 I decided this would be the big test. I'd only take my iPad and leave my laptop at home, giving this device the ultimate traveling test. Below are my notes along the way.
– The first thing I loved was how amazingly light my laptop bag is. I've got my iPad, my headphones, the iPad charger and a Sprint 4G mifi card. I was able to take a very small bag and it's crazy light.
– Hotel we stayed at in Chicago only had wifi in the room if you gave a $200 deposit for some reason. I could have plugged into the Ethernet….but my iPad can't do that. And one of my colleagues had the mifi card. So I watched an episode of The Unit… #FAIL
– Got bored with The Unit (season 4 is just kind of "meh"), so I found a Corner Bakery and god bless them for their free wifi. I wrote a blog post and caught up on some email. I still don't have a case for the iPad to prop it up while typing but the experience was still pretty good. I had no problem typing quickly and knocking stuff out.
– We were in Chicago to help promote an event for Chick-fil-A and were broadcasting the event live on Facebook via a Ustream tab. I couldn't test or view it on the iPad because Ustream runs on Flash. #FAIL
– Before I left I put a few Keynote presentations on my iPad that I needed to work on. Unfortunately it seems the iPad Keynote app doesn't have all the fonts or styles used in the presentation I tried to work on so there's really no way I can work on it and not expect it to be all forked up when I save it back to my laptop. Until the Keynote app is updated it looks like trips where I have to be working on presentations might require me to lug the laptop along too. #FAIL
– Reading Abraham Lincoln: Vampire Hunter
on the plane. The experience is pretty good, not quite as good as the Kindle but not nearly the drop-off I was expecting. I could, and will, read books on this with no problem. But…
– The glare on the plane IS a problem. It's hard to get the iPad in a place where I don't see my reflection or some light coming from somewhere. I haven't had this problem at home where I can easily control the lighting situation, but the glare on the plane is a little tough to deal with, both when reading or watching video. #KINDA_FAIL
– It seems to have trouble downloading files over 10mb in email for some reason. Not sure why but that's been tough as I've needed to review a few files on this trip. #FAIL
– The WordPress app doesn't work great at this point – it crashes and loses posts frequently. Additionally you can't add links which hurts a lot. And pictures can't be placed or sized, only added to the post at the bottom. The more I've used it the more it fails me. I've found several apps that have this problem. This is most likely a short term situation but it's a big problem for me at this point. #TEMPORARY_FAIL
Conclusion
The iPad is a great device for nights and weekends when you don't want to pull out your laptop. When you want to watch some video, read a book or an article you saved, or knock out some email.
It's not a great business device (sorry Jobs). I think it could do well on a one-day business trip, where you really just need something to check email and read over a few things, but if you are going for several days and need to do some of the things I mentioned above, then you probably need to bring a laptop.
All in all I still love the device. It's just not going to replace my laptop any time soon. But of course, that's what Apple had in mind all along wasn't it? They don't want you to replace your laptop, they want you to add this device to your life and still use your laptop.