I've seen a lot of people asking about the differences between Evernote and Instapaper. Being someone that uses both religiously, I've answered this question a few times and would love to hear what others think.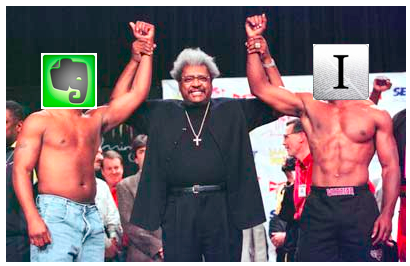 First, there was a discussion on my Products I Loved in 2010 post about Evernote vs Instapaper, which you can find here.
Then I answered the question on Quora (not connected with me on Quora yet? Do that now!).
So rather than doing the copy-paste thing, check out my thoughts via the links above and then let me know what you think!