3 Reasons the Engauge Technology Team is killing it
The technology team at Engauge is full of badasses (just sayin') and lately they've been on fire.
First, the code they've produce on Facebook for Chick-fil-A was featured on the Facebook blog this week.
Second, they hosted a huge Boxee party at the Engauge office last night.  Here are some of the pics, we'll be putting more up soon, but I was fortunate enough to score a Boxee sticker from the founder and I quickly and proudly added it to my laptop.  Big shout out to @thorinhanson for organizing this thing.  It was amazing.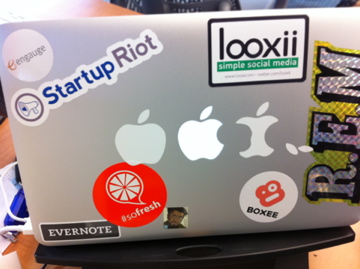 Third, another one of the technology team members, @patrickbrandt, has created a demo using Xbox Kinect.  Check this out:
I can't be more excited to see what this team is going to do next.