The many things I'm involved with, and why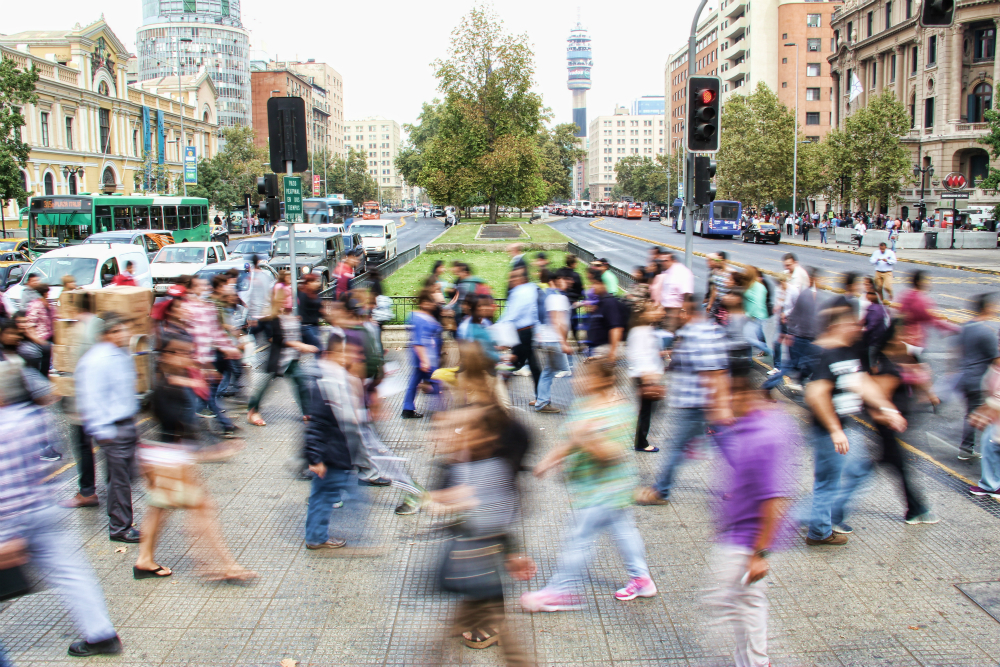 Every once in a while, usually at the end of the year, I take an inventory on the things that I spend my time on. Looking at the below list, I'm pretty sure I'm doing too many things (which seems to always be the case.) In 2018, I'm going to try hard to make a BIGGER impact on FEWER things.
What I look for in things that I spend time on:
Does this move me closer to my Purpose?
Am I able to meaningfully contribute, not on nights and weekends?
Am I passionate about the effort/cause?
WHAT I'M INVOLVED IN AND WHY
Father and husband. My family is the most important element of my life, and always will be. This is why I try hard not to do things that take me away from them on nights or weekends. I work my schedule hard to be home no later than 5pm each day, and I keep business travel to a minimum.
Dragon Army CEO (including writing a book). My family and Dragon Army make up most of my time. Dragon Army, currently a 30-person mobile and innovation company, has seen tremendous growth this year and takes most of my focus. I'm also writing a book to help Dragon Army gain further awareness, which will kick off more heavily in 2018 when we lock down a publisher.
48in48 Co-founder and Board Chair. 48in48 is a 501(c)(3) nonprofit that builds 48 nonprofit websites in 48 hours around the world. I co-founded this organization with Adam Walker in 2015, and next year we'll put on events in six cities, including London! With a staff of four, my role is mostly managing the Board, giving advice and counsel, and building relationships for the organization.
Board Chair of Central Outreach & Advocacy Center. One of the causes I care most about is ending homelessness, and Central OAC is a terrific organization fighting to help people find their way out of homelessness. And I get to work closely with their amazing Executive Director :)
Advisory Board member of Dagger. Dagger is an agency that I absolutely love having a connection to. They're one of the fastest growing agencies in Atlanta and made up of some of the most talented people I've ever met. Thrilled to be a small part of their journey.
Metro Atlanta Chamber of Commerce Advisory Board Member. I love being a part of the Chamber and contributing to Atlanta's growth. I love this town :)
ChooseATL Council Member. ChooseATL is an amazing cause within the Chamber of Commerce focused (mostly) on attracting and retaining millennials. And this group is run by the amazing Kate Atwood, who inspires me to no end.
Founder of Advice for Good. This a nonprofit that I plan to further develop in 2018. It's a part of my overall plan to help build and launch nonprofit organizations that have the potential to do a tremendous amount of good in the world (ala 48in48). Sign up for the Advice for Good mailing list to be updated as this progresses!
SuperNova South Board Member. Working to help this conference become the premiere digital conference in the south. There is so much potential, and Atlanta needs this!
Co-Chair of Executive Advisory Board of the American Marketing Association Atlanta Chapter. That's a long title, but basically there is an advisory board for the local AMA chapter, and I co-chair it. Fantastic group of people!
Chair of Advisory Board of The Children's Museum of Atlanta. I love the Children's Museum of Atlanta, and when I was asked by the Executive Director (who I also adore) to consider chairing the advisory board, I couldn't say no!
Zoo Atlanta Leadership Council Member. I've always been a fan of the Atlanta Zoo, and am honored to be on their Leadership Council.
Junior Achievement of Georgia Alumni Board. I was on the board of Junior Achievement for six years, and am now on the Alumni Board, which meets a few times a year for advice. I love what Jack (CEO) and the team are doing with JA, so I'm glad to find a low-commitment way to still stay involved.
Chair of the Digital Advisory Board of High Road Ice Cream. I LOVE High Road Ice Cream, and simply love the digital advisory board they have. High Road has everything I look for in a company I get involved with: Passionate team, brilliant product, and super ambitious goals :)
Chair of the Digital Advisory Board of Castellucci Hospitality Group. This restaurant group, which includes Iberian Pig, Cooks & Soldiers, Double Zero, and several others, is run by a friend of mine who I admire tremendously. Excited to be a part of helping their success!
Techstars Atlanta Mentor. When Techstars rolled into Atlanta last year, which was HUGE for our city, they asked for local mentors to sign up to help their class. I was happy to raise my hand, and did so again this year. Next year, this will be something that I decline even though I love the program and what it stands for.
Lead Atlanta Mentor. Leadership Atlanta fundamentally changed my life in 2012, so I'm happy each year to be a mentor for the younger program, Lead Atlanta.
Georgia State University Marketing Roundtable. This is one of my favorite groups to be a part of, both for the amazing people involved and the terrific (just about monthly) content we have at our meetings.
Georgia State University Executive in Residence (Business School). This is something new that I was asked to be a part of, and it hasn't really kicked off yet. I expect in 2018 it will ramp up, and my focus will be on diversity within Atlanta's marketing industry (my idea).
Advisory Board Member of Georgia State's CMII (Creative Media Industries Institute). CMII is also new, and I'm excited to see how Georgia State plans to develop this concept in 2018.
Whew, that's a LOT of things. Most likely too many things, so I'll have to figure out how to slim this list down in 2018…