All my success has come from this one thing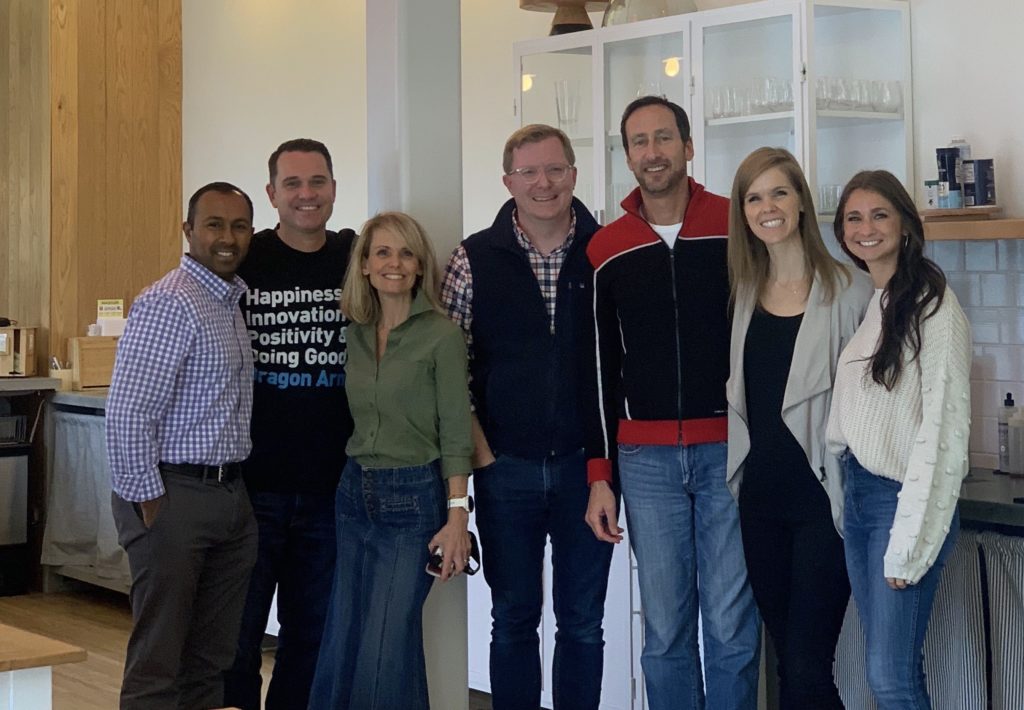 When I look back at any kind of success that I've had, it all starts from the same place.
Spunlogic grew to be one of the more successful digital agencies in Atlanta, and ultimately was acquired, because of the trust that Raj, Danny, and Raghu and I had.
Engauge ultimately became successful, and was acquired, because (and only because) the leadership team was able to build trust. It took years, and some major changes, but it was trust that allowed us to build something special.
48in48 has put on 20 events since we started in October of 2015, because Adam and I trusted each other.
Dragon Army was built on trust from day one. Ryan and I trusted each other that, no matter which way we pivoted (game studio -> mobile dev shop -> mobile agency -> digital experience agency) we knew we had each other's back. And today, we're building one of the most unique and bullet-proof organizations on the planet, and I believe that because our leadership team has trust. Jenn, Ashton, Cortney, Stanley, Chris, Erica, and Jessica. We've worked hard to build trust amongst that team, and its the finest team I've ever been a part of.
Then we brought in two new leaders, Rachelle and Adam, and it was my trusting relationship with them that led me to believe the acquisition of their companies would go well. And it has, because they're honest, empathetic, thoughtful people who started building trust with their new partners from day one.
And of course the idea of starting something as ambitious as Ripples of Hope couldn't be done without people around me that I trust (see photo above)!
Everything I've ever accomplished was built on trust.
The success of my book, The 5-Day Turnaround, started with a deep collaboration with one of my mentors, Stan Rapp. Stan and I trust each other, which allowed us to work together without ego and without holding back.
Trusting in people like Ken Bernhardt has allowed me to work through my most difficult moments as an entrepreneur, knowing he would give me advice that, even if I didn't want to hear it, I knew would help me move forward.
Even my relationship with my wife all starts with trust. We trust each other completely, and a relationship built on trust can do things like, oh, I don't know, be cool with one of them starting companies all the time and risking (somewhat) the status quo of stability.
Trust isn't easy to build. It takes time. It takes work. It requires honesty and sincerity. And it insists on vulnerability and openness.
Surround yourself with people you trust. Work on those relationships. Never take them for granted. Because, more than anything else…
Trust is the platform from which you can build anything you desire.