5 Questions For a New CEO: Joe Koufman, AgencySparks
This is the ninth installment of my "5 Questions for a CEO" series. The list so far: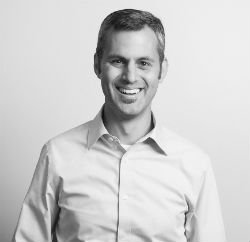 Joe Koufman and I worked together at Engauge (after I tried to recruit him for 3+ years he finally came on board!) and he's the best business development/marketing leader I've ever worked with. He's a rockstar, super nice guy and has started his first company, so I thought he'd make a great candidate to ask a few questions. Plus, Joe is an advisor on Advice For Good, so if you want to meet with him for advice, you now know how!
What is AgencySparks and why is it a game changer?
AgencySparks vets specialist marketing agencies and introduces them to brands looking for experts.  We help independent marketing agencies build and develop a sales funnel that will lead to the acquisition of new clients.  AgencySparks accomplishes these goals by leveraging our deep relationships with major brand marketers, proven marketing technologies, and old-fashioned hard work.
What made you want to start your own company vs. joining an established one?
As I have been focused on growing AgencySparks, it has been apparent that this is what I was born to do.  There is something truly special about getting up each morning and building a company that originated as your idea.
You've been a leader in several companies, but now that you're the CEO what is the biggest surprise you've had so far?
It's not really a surprise, but a wise person told me that as CEO you should be focused on activities that make the company money.  If an activity does not make the company money, try to outsource or delegate it.  Good advice…
Currently, what keeps you up at night? 
Two four-year-olds.  Usually it is because of "itchy pajamas" or a "scary sound".  Nothing about my work actually keeps me awake.
What tools or processes do you use to manage your time? And in particular, what's your morning routine? 
I am a big Google Apps user – we try to run a paperless office, and I love how the apps work so well together – including Google Drive, Keep, Gmail, Calendar, and Docs.
My morning routine typically includes going for a run, making and eating breakfast with the kids, and heading into the office to begin knocking out tasks.  Also I frequently spend my mornings in coffee shops strengthening relationships.
Thank you for being so supportive of me and other entrepreneurs around Atlanta over the years!