How I'm preparing my business(es) for the impending recession
Geez, guys, this is bad. Like, I know we all know that *now*, but I don't think we're really ready for just how bad this is going to hit us.
This, in case you're reading this from the future, is Coronavirus (COVID-19).
The health concerns at this very moment are of course the most critical, and we're being especially careful right now because we have a child that has a medical condition that puts her at greater risk. Look at this little treasure: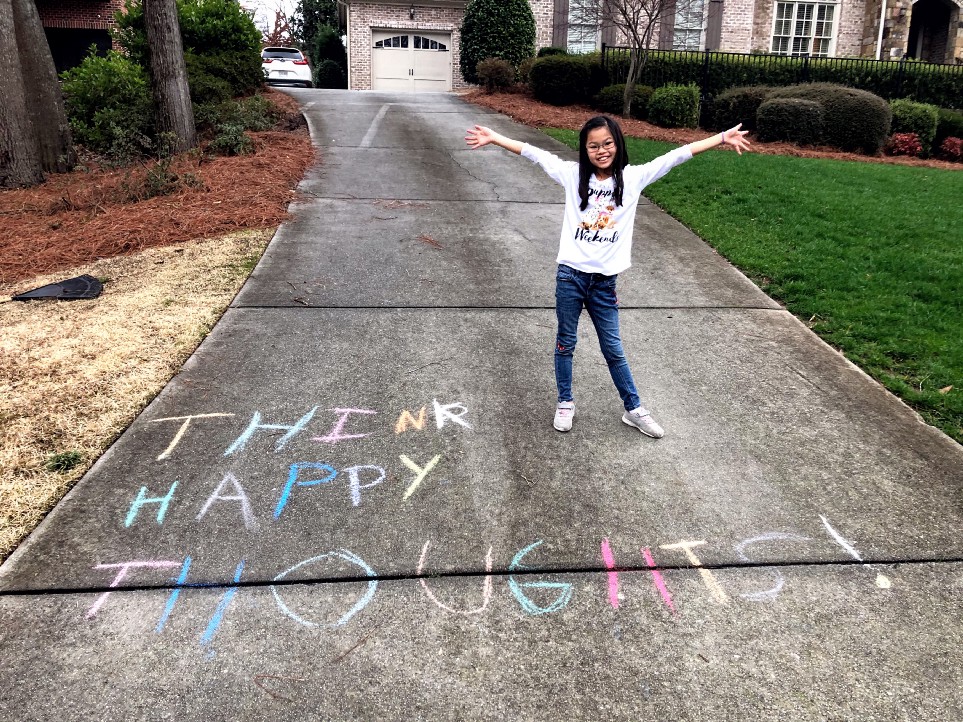 ---
I currently "run" multiple businesses. I'm the CEO of Dragon Army, and the Board Chair of two nonprofits I helped create (48in48 and Ripples of Hope), and the Chair of another that I care deeply about (Central OAC). I'm also very involved in several other nonprofits, and I advise a few for-profits.
Every one of those businesses either has already been affected, or most definitely will be affected. This recession is coming, and it's coming fast.
The question is, how do we prepare?
We do have the benefit of two types of 'hindsight'. The first is to look back at the 2008 financial crisis, and the second is to literally look to the East, where the world seems be about a week and a half ahead of us on this virus.
Let's start with learning from the 'future'
We have been watching this virus hit countries to our east, starting in China and working it's way west. We've seen how these countries are dealing with the need for 'social distancing' — literally people staying away from other people in order to slow the spread of the disease.
This has caused businesses to move to a work-from-home model, and restaurants, hotels, flights, etc, to literally shut down. We've already been seeing this in the US, with new announcements from companies and government officials coming in by the hour.
The important thing here is that we know what's coming. Yes, some people seemed focused (oddly so, right?) on the idea that everyone was overreacting, but I think we all know now that this is coming, and the impact will be massive.
And then we can look back at the 2008 financial meltdown
Most likely you are old enough to remember what happened in 2008. Heck, there have even been movies about it that you've probably seen.
It's unique (not 'good' mind you, just unique) that we can look back to such a recent time to remember what it was like when the economy crashed. Massive layoffs, depletion of cash reserves, retirement funds desolated, businesses closing down…it was brutal.
When this happened, I had just sold my first business, Spunlogic. We sold in March of 2008, and then we watched the world start to crumble around us. I've been thinking a lot about the things we did during that period to try and weather the storm, not knowing how long it would last or how deep the hole would get. We did make it, however, and it is from that which I draw experience from.
---
What Dragon Army is doing to prepare ourselves
We are doing several things at Dragon Army to weather this financial storm as best we can. We will be hit — we all will — but knowing it's coming and learning from both the past and the future, we hope to put ourselves in as good a position as we can.
Leaning in to working remotely
Whether it's Zoom or Google Hangouts (we're using both right now), there is technology that makes remote working acceptable for tech companies like ours. Obviously, not all businesses can work remotely, but for those that can it has never been easier.
By leaning in, I mean that we are trying to not just 'get by' but thrive during this time of remote work. We're optimizing our billable time and taking advantage of the new time we have (travel, random desk drop-ins, etc.). We're also scheduling less required meetings, and the ones we are scheduling are shorter and more effective as we embrace hacks like Google's 'speedy meetings' setting.
Continuing to be as transparent as we can be
Our company runs on a version of The Great Game of Business. A key factor of that model is open-book management. Essentially, pushing your company to be as transparent as it possibly can be from a financial perspective. We share everything other than individual salaries, and we've been doing it for years.
Two things should happen when you do this: #1 — your team trusts the company/leadership more, and #2 — they can help problem solve when things get tough.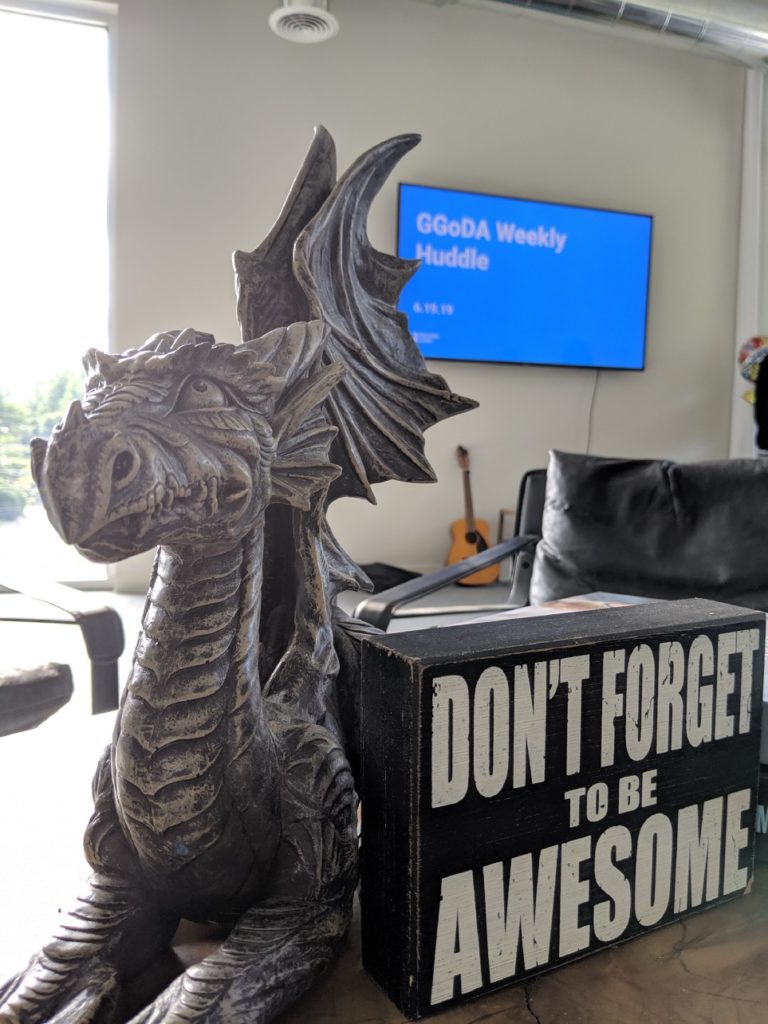 Guess what we all need more of during a crisis like this? Trust and problem solving.
On top of our normal transparency, we're also now showing metrics to everyone in our company that indicate the health of our business and the time/scenario that will require us to make changes. This allows a level of comfort to the team so they know when decisions will need to be made, and how much 'runway' we have until that point.
It also allows them to help us problem solve, which I believe will be one of the keys to our success during this period.
Staying close to customers
In 2008, I remember having many conversations with our customers. So many. This level of dialogue allowed me to have some insight into what our partners were thinking and experiencing, which allowed us to a) better support them and b) somewhat predict the changes that were coming our way.
It is hard to start having deep dialogue with your customers if you haven't been doing that as normal operating procedure (though it is still possible). Luckily, we at Dragon Army have worked hard over the years to build trusting, open relationships with our partners. And we're drawing on that right now to make sure we're listening and helping *them* during these troubling times.
Keeping our culture intact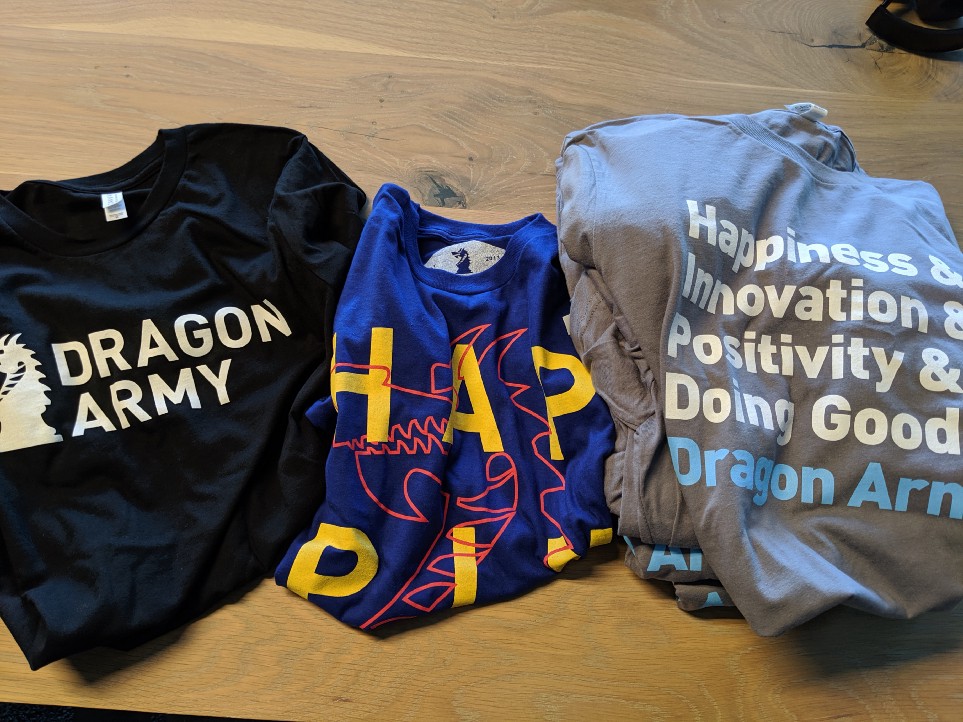 Culture is such an overused word. I know, because I overuse it. A quick search on my blog for 'culture' results in close to 100 posts where I mention the word.
We have a remarkably very strong culture at Dragon Army. I know its remarkable because people remark on it. #natch
The hard part for me right now is that I've always built my cultures with 'high touch' methods. Work from home only as needed, weekly all-hands meetings, annual company trips and an annual Purpose day, quarterly community service projects, etc. I am a big believer in the power of people being together. I think people care about each other more if they really know each other, and they get to know each other by being around each other.
That said, I also recognize the a strong culture must rely on more than in-person experiences. It must be rooted in:
A higher purpose that everyone is working toward
Trust within the organization from all levels
A "team first" atmosphere, where everyone is focused on helping each other
And to be blunt, no a$$holes
Fortunately, these are all things we are drawing on right now to get through this time. While we can't be together, we have worked hard to build a culture and ethos that is strong enough to last while we can't be together.
---
Those are some of the ways that we are trying to make it through this tough time. And it is how I'm trying to help the nonprofits that I'm advising to make it.
However, one final thing I'm doing is asking questions. Lots of questions to anyone who I have access to. Learning from others is so critical during this time. So I ask you, what are you doing and what advice would you give to others trying to survive during this time of crisis?