2021 is going to be the year we all need…I can feel it!
If I could bottle up the Apple TV+ show, Ted Lasso (the best show on TV right now), I'd sprinkle it over the upcoming 365 days, adding a pinch of positivity here, some much-needed optimism there, and a handful of "BELIEVE!" on each day.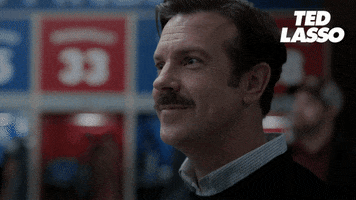 My theme for 2021
I'm listening to Barack Obama's new book, A Promised Land. It is essentially his story through the first term of his presidency. So far it's incredible, and listening to him read it on the audio version is like putting on a warm blanket :)
In the book, he tells the story of when he was running for president in 2007 and he visited the small town of Greenwood, South Carolina. During the meeting, Edith Childs (a county council member) senses a lack of energy and yells out, "Fired up!" At this point, Barack and his team look around, confused at what is happening. The crowd then responds to Edith's call with, "Ready to go!" This call-and-response repeats many times, with Edith yelling, "Fired up!" and the crowd responding each time with, "Ready to go!" The positive energy and enthusiasm completely changed the event, making it one of the more memorable and impactful during the campaign.
The Obama team eventually adopted this chant, using it frequently internally and at campaign events any time they need to get, well, fired up!
Fired up! Ready to go!
This will be my rallying cry in 2021. I've never felt more fired up and ready to go for the new year. I'm ready to put 2020 behind me, taking the lessons learned, moving past the pain, and going further than I ever have toward my purpose.
I'd love to hear what your rallying cry or theme might be for 2021. Please reply and let me know, and if you think someone might need a little inspiration heading into this new year, please share this post with them. The more people we can get fired up and ready to go, the better :)