30+ favorite books of my podcast guests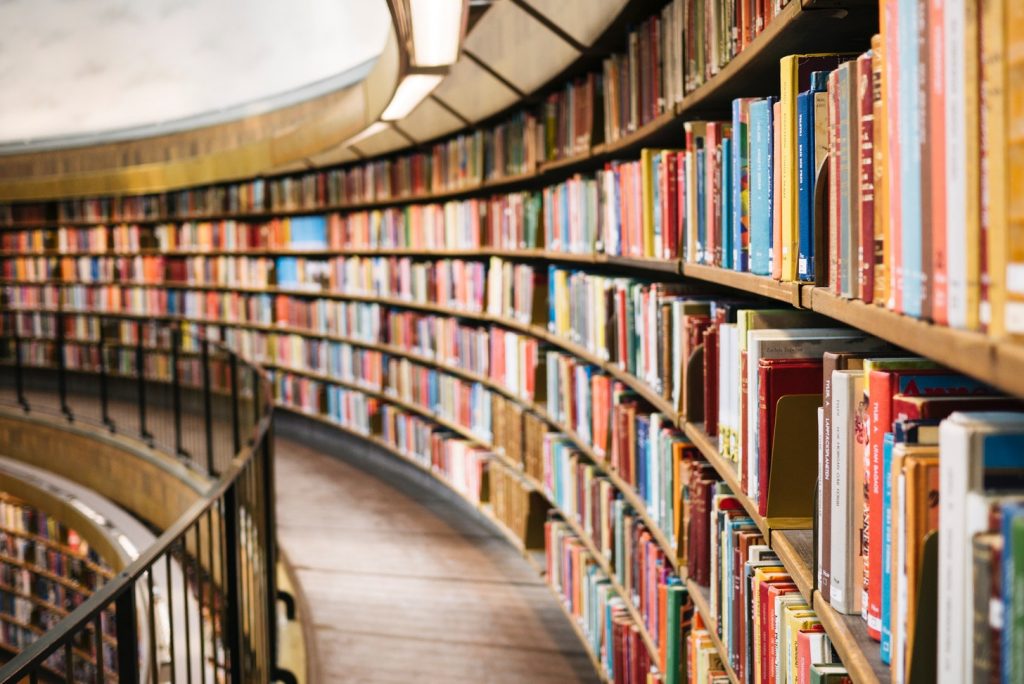 I'm a big reader. But truth be told, I haven't always been. Around 2015 I got the bug, and ever since then I've read at least 30 books per year.
I like to hold actual books in my hand, read on my Kindle, or listen to audiobooks through my phone. (But not all at once, I'm not a teenager.)
There are books that I read simply for fun (see: Stephen King and John Sandford) and books that have fundamentally changed me as a person.
And so, being a "voracious reader" as one of my friends likes to call it, I'm always curious to hear what other people are reading. On my podcast, Begin the Begin, I always end the interview with one final question: What are some of your favorite books of all time?
As you scan through the books below, I'd love to hear which of these you've read, and what books you'd list as some of your favorites of all time!
The 30+ favorite books of my podcast guests
Erin Arnheim – CEO of Legacy Collective (podcast)
Seven + Present Over Perfect + Everybody Always
Karen Beavor – CEO of Georgia Center for Nonprofits (podcast)
Mitali Chakraborty – CEO and founder of Youth Jobs Connect (podcast)
The Little Engine that Could + Roadtrip Nation + It's About Damn Time
Darryl Cobbin – Founder of Brand Positioning Doctors + The A Pledge (podcast)
The Hard Thing About Hard Things + As a Man Thinketh + As a Woman Thinketh
Penny Collins – CEO of Women in Technology (podcast)
The Shack + The Harry Potter series
Elaine Dinos – Founder of Kindred Lane (podcast)
Dr. Lakeysha Hallmon – Founder and CEO of Atlanta Village Market (podcast)
The Seven Habits of Highly Effective People + Scared to Leave + Good Company
Jen Hatmaker – Co-founder of Legacy Collective (podcast)
The Secret Garden + Me Talk Pretty One Day + The Middle Place
Drew Hawkins – Director of Digital Marketing at Womble Bond Dickinson (podcast)
White Fragility + The Autobiography of Malcolm X
Dan Holm – Senior Director, Digital Platforms & Innovation at Subway (podcast)
Unbroken + The Purpose Driven Life: What on Earth Am I Here For?
Medina Jett – CEO of Jett Speaks (podcast)
Difficult Conversations: How to Discuss What Matters Most + Be Greater: Why Being Enough is No Longer an Option
Titania Jordan – CPO of Bark (podcast)
Terence Lester – Founder of Love Beyond Walls (podcast)
The Color of Law + Democracy in Black + Lies My Teacher Told Me + The Mis-Education of the Negro
Helene Lollis – President and CEO of Pathbuilders (podcast)
Anything by Patrick Lencioni + The Alchemist
Maggie Patton – Co-founder of Bitsys (podcast)
Ramona and her Mother + Cotton Candy on a Rainy Day + Girls on the Edge + Boys Adrift
Jabari Paul – US Activism Manager at Ben & Jerry's (podcast)
Listed authors: Toni Morrison + Maya Angelou + Zora Neale Hurston
Paul Snyder – EVP Stewardship at Tillamook (podcast)
Anything by Shakespeare + Factfulness
Kyle Stapleton – Culture & Experience at WarnerMedia Studios (podcast)
The Dude and the Zenmaster + The Tao of Willie
Before you leave
Thank you for reading. I really do appreciate it, and I really do hope you're happy.
I would love it if you consider signing up for my email newsletter. I send it out weekly, and I try to do my best to make it entertaining and, if I dare say it, inspirational.
If you're a book reader, I'd love for you to check out either of my books: The 5-Day Turnaround + The Crisis Turnaround. They're a heck of a deal on Amazon right now ;)
And if you're interested, here are the businesses that I'm a part of:
And remember, always lead with purpose!